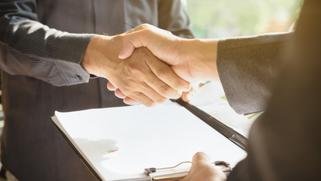 Germany and India have recently signed a Migration agreement in order to facilitate mobility for students, trainees and professionals; co-operative action against uneven migration; and clear procedures for forced returns. The agreement was signed during Federal Foreign Minister Annalena Baerbock's visit to India in December 2022.
Today, many advanced countries are facing the issues, such as, shrinking population and dearth of skilled workers. Countries, like Canada and Australia have planned and point-based immigration system in place to invite skilled migrants in the country. Following the same, many nations in Europe and all over the world are revising their migration policies to ensure the entry of skilled workers from around the world.
Also read- How to apply for skilled PR visa in Canada from India
Germany & India Migration agreement
The latest agreement is the outcome of deep negotiations between the two nations in recent years and particularly over the last few months. In her statement on this occasion, Germany's Federal Minister of the Interior Nancy Faeser said, "The German-Indian Migration and Mobility Agreement is a milestone for an intensified German-Indian partnership in the area of migration. We are setting the course for qualified young Indians to gain professional and practical experience in Germany, to study here, start vocational training, or work in their profession. This is another important step in attracting skilled workers that we urgently need in the German labour market.
"At the same time, our two countries are joining forces to resolutely fight irregular migration and human trafficking. We will facilitate the return of Indian nationals required to leave Germany by providing clear procedures for their identification and return."
Objectives of the agreement
Here are key aims and objectives of this agreement for both the nations:
The migration and mobility corporation between Germany and India addresses facets of lawful migration as well as return cooperation.
The agreement comprises provisions to ease fair mobility for students and trainees, cultural professionals, journalists, academics and skilled workers who want to take up job in one of the two nations.
A mutual working group on migration, return and mobility issues will be set up for the successful execution of the agreement.
Migration from India to Germany
The migration of skilled professionals from India to Germany proposes great prospective for addressing Germany's shortage of skilled workers. More than 200,000 Indians presently live in Germany, with the massive majority of them holding a regular residence permit. However, also over 5,000 Indian nationals are living in Germany unlawfully. Moreover, 34,000 Indian nationals are studying in Germany, which makes the second-largest group of overseas students.
Also read-
Latest Alberta PNP Express Entry stream Draws- CRS drops to 324 points
Ontario PNP Opens Targeted draws for HCP stream- CRS Drops to 476 points
Canada Opens a separate draw for Express Entry- FSW category first time ever
Registrations for US H-1B Visa to start from March 1 for fiscal year 2023
IRCC to accept PTE as new English language Test for Canada immigration
To know the latest immigration updates and apply for visa in your destined country this year, you may contact qualified and trusted Migration Experts and Advisors at Visas Avenue. You may call VA migration expert on Toll-Free No. 78-18-000-777 or you can drop us an e-mail at info@visasavenue.com.