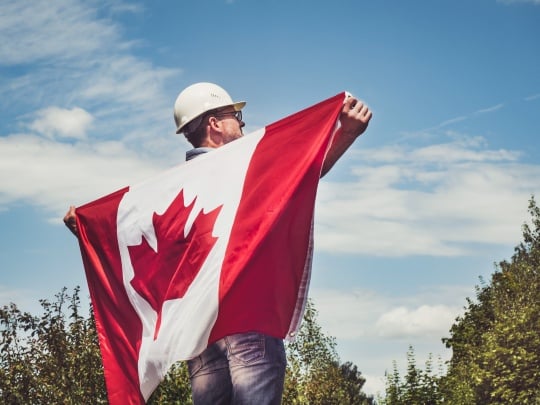 Canada has opened second Express Entry draw in just two days. This is the first Federal Skilled Worker (FSW) category only draw since the launch of Express Entry System way back in 2015. It means only FSW category candidates have received ITA (Invitation to Apply) for Canadian Permanent Residency (PR) Visa in this particular draw opened on February 2, 2023. Find out more details.
Latest Express Entry draw on 2 February
In the latest FSW-only draw of EE system, the Immigration Refugees and Citizenship Canada (IRCC) has issued 3,300 ITA (Invitation to Apply) for Canadian Permanent Residency (PR) Visa with a CRS (Comprehensive Ranking System) score requirement of 489 points.
Express Entry Draw on 2nd February 2023
| Date | EE Draw Category | No. of ITAs | Minimum CRS Score Requirement | Tie-breaking rule |
| --- | --- | --- | --- | --- |
| February 2, 2023 | FSW Only | 3,300 | 489 | March 29, 2022, at 16:09:00 UTC |
Click here to see the complete list of Express Entry draws until date
With this latest EE draw, the IRCC has now invited total 15,193 candidates to apply for the Canadian PR Visa, in overall four draws opened this year until date. 
EE Draw Analysis
Canada continues to hold draws and invite candidates to apply for Permanent Resident (PR) Visa. In this latest draw, IRCC has invited 3,300 candidates, which is an incredible number, considering the fact that this draw was for FSW candidates only.
A marginal drop of two points in the CRS score requirement is also a positive indication for the Canadian PR visa aspirants registered in federal EE system. Looking at the current EE pool standings, further drop in the CUT OFF is on cards. Hence, it is the perfect time to apply for Canadian PR Visa.
Also read-
Ontario invites 611 candidates in latest draw for OINP- Employer Job Offer: Foreign Worker stream
Ontario conducted draws for Entrepreneur & Master Graduate Stream of OINP
Manitoba issues 336 Letters of Advice (LAAs) in latest MPNP draw
To confirm your eligibility and apply for Canada PR through Express Entry or PNP this year, you may contact Visas Avenue's most trusted Visa Advisor and expert on Toll-Free No. 78-18-000-777 or e-mail at info@visasavenue.com.