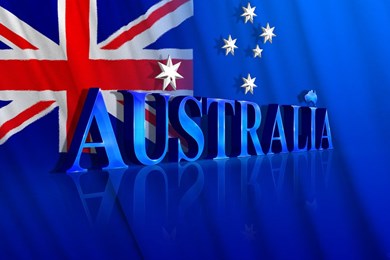 On January 23, 2023, Canberra, Australia held the latest ACT (Australian Capital Territory) invitation round to invite total 632 candidates to apply for ACT nomination for popular state nomination visa categories. The ACT has issued nomination invitation for Skilled Nominated Visa Subclass 190 and Skilled Work Regional (Provisional) Visa Subclass 491. Find out more.
Latest ACT Invitation Round on 23 January
This is the first invitation round of this year. Find below the details of the latest round:
Small Business Owners: Canberra has issued 12 nomination invitations under this category for both invited visa categories.
457 / 482 visa holders- Only 1 ITA issued under this category for Subclass 190 visa.
Critical Skill Occupations– Under this category, Canberra has issued total 299 nomination invitations for ACT (Australian Capital Territory) to Subclass 190 and 491 visa candidates.
Visa Category
Small Business Owners
Minimum Martix Score
457 / 482 visa holders
Invitations to Critical Skills Occupations
Overseas Applicants
(Critical Skills Occupations)
Total

Subclass 190 visa

9

75

1

200

17

302

Subclass 491 visa

3

65

-

99

303

470

Total

12

 

1

299

320

632
ACT Invitation Round 23 January 2023
Also read- How to apply for State nominated skilled visa in Australia.
Overseas Applicants (Critical Skill Occupations) – As usual, foreign skilled worker applicants received most, i.e. 320 nomination invitations under Overseas Applicant category. The ACT 17 candidates to apply for nomination of Subclass 190 visa, while Subclass 491 visa candidates received highest, i.e. 303 ITAs
2022-2023 Allocation of ACT Nomination Places:
The ACT (Australian Capital Territory) received an provisional allocation for the 2022-2023 program year.
Subclass 190 visa: 2,025 places
Subclass 491 visa: 2,025 places
Application Count - 23 January 2023
Total approvals: 1359 approvals
190 Nominations: 441 approvals
491 Nominations: 918 approvals
Also read-
ACT Invitation round of 2023 | Canberra invites 734 candidates to apply for ACT nomination
Australian visa for Teachers & healthcare workers now processing in 3 days
South Australia has received Nomination Allocation of over 8,000 Places for 2022-23
ACT invitation round on 22 December- Canberra invites 563 candidates
To know more and apply for relevant skilled visa in Australia this year, you may contact trusted Australia Immigration Advisor at Visas Avenue on Toll-Free. No. 78-18-000-777 or send us an e-mail at info@visasavenue.com.