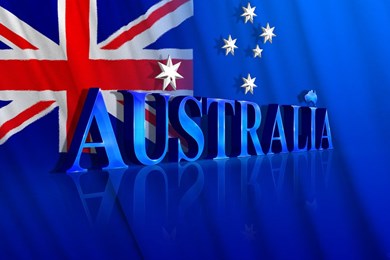 The Department of Home Affairs (DHA), Australia has reduced the processing time for key General Skilled Migration Program (GSM) visa categories. There is considerable fall noticed in the official processing time for popular Skilled Visa categories of Australia, i.e.
Skilled Independent Visa Subclass 189
Skilled Nominated Visa Subclass 190
Skilled Work Regional (Provisional) Visa Subclass 491
Updated Processing time for key GSM visas
| | | | | |
| --- | --- | --- | --- | --- |
| Visa Category | 25% of visas finalised | 50% of visas finalised | 75% of visas finalised | 90% of visas finalised |
| 189 - Skilled Independent (subclass 189) | 3 Months | 5 Months | 5 Months | 5 Months |
| 190 - Skilled Nominated (subclass 190) | 4 Months | 5 Months | 6 Months | 14 Months |
| 491 - Skilled Work Regional (provisional) visa (subclass 491) | 5 Months | 12 Months | 15 Months | 20 Months |
As per DHA, the government is working to reduce the time it takes to decide on a visa applications. The government is are raising the number of staff processing applications, and it has confirmed that it will continue to increase staff to perform this critical work.
The processing times have already improved across most visa programs, mainly across temporary visa programs.
Median processing times for main programs
The details below reflects on the median visa processing times for key visa categories. As per government below given is the most precise way to show the amount of time it is taking to finalize applications.
Visa processing times vary based on different visas within these categories, and in few cases it may take longer for those visas to be finalised.
Processing Times* by visa category - 50 percent (median)
Visa Program

Visa Category

March 2023

Permanent

Skilled (Permanent)

Partner (First Stage)

7 Months

9 Months

Temporary

Skilled (Temporary)

Student

Visitor

Working Holiday Maker

21 Days

15 Days

Less than 1 Day

Less than 1 Day
Skilled visa applications are processed in the following order of priority:
Visa applications in relation to a healthcare or teaching occupation.
For employer sponsored visas, visa applications where the applicant is nominated by an Approved sponsor with Accredited Status.
Visa applications in relation to an occupation to be carried out in a designated regional area.
For permanent and provisional visa subclasses, visa applications that count towards the migration program, excluding the Subclass 188 (Business Innovation and Investment (Provisional)) visa.
All other visa applications.
Also read-
Latest ACT invitation round- Canberra invited 2,087 candidates
India-Australia ECTA Agreement- 1,800 Indian chefs & yoga instructors to get 4-year visa in Australia
To know more and apply for skilled visa in Australia this year, you may contact Visas Avenue trusted Australia Immigration Advisor and expert on Toll-Free No. 78-18-000-777 or you can drop us an e-mail at info@visasavenue.com. Visas Avenue is a prominent Visa Consultancy Company associate with MARA member.