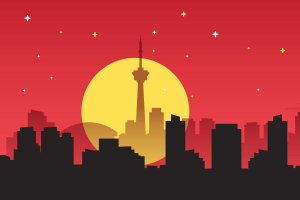 The government of Canada is extending work permits to family members of temporary foreign workers. As per IRCC, this step of expanding work permit eligibility to family members of the principal applicant will not only help improve the emotional well-being, physical health and financial stability of workers by keeping families together, but also address labour shortages by assisting employers in finding the workers they require.
Canada to expand eligibility to work in Canada to spouses & working-age children
From January 2023, via a temporary two-year measure, Canadian government will expand eligibility to work in Canada to spouses and working-age children via a phased approach for workers at all skill levels. With this change, it is expected that the worker will better assimilate into their whole work environment and community.
Speaking about this announcement, Canadian Immigration Minister Sean Fraser said, "Everywhere I go, employers across the country continue to identify a lack of workers as their biggest obstacle. Today's announcement will help employers find the workers they need to fill their labour gaps by expanding work permits to family members at all skill levels, resulting in family members of over 200,000 foreign workers being able to work in Canada. Our government is going to continue helping employers overcome labour shortages, while also supporting the well-being of workers and uniting their families."
Also read-
Manitoba invites 305 candidates in latest MPNP immigration Draw
Canada to allow more foreign youngsters to work & travel under IEC
This would comprise families of workers in health care, trades and hospitality, etc. After this step by Immigration Refugees and Citizenship Canada (IRCC), it is projected that family members of over 200,000 overseas workers could start working in Canada, providing a greater chance for both overseas workers looking to work in Canada and for employers addressing their labour requirement. Earlier, spouses were only eligible for a work permit in case the primary applicant is working in a high-skill occupation.
3 phases of Work Permit Eligibility
The provisional measure will be applied in 3 phases to make certain its successful execution:
Phase 1 will allow family members of workers coming to Canada via the high-wage stream of the TFWP (Temporary Foreign Worker Program) or the IMP (International Mobility Program) to apply for an open work permit.
Phase 2 targets to expand the measure to the family members of workers from the low-wage stream of the TFWP, following consultations.
Phase 3 will comprise consultation with agricultural partners and stakeholders to evaluate operational feasibility for expanding the measure to family members of agricultural workers.
Canadian government continues to implement policies to make the immigration hassle free for the Canada immigration aspirants. 
Also read-
Canada ranks as the Best Country in the world to Start a Career- US News Survey 2022
Express Entry CUT OFF is dropping constantly- High time to apply for Canada PR
For further updates, or to apply for immigration to Canada through most applicable immigration program, you may contact Visas Avenue Canada Immigration Expert on Toll-Free No. 78-18-000-777 or you can drop us an e-mail at info@visasavenue.com.