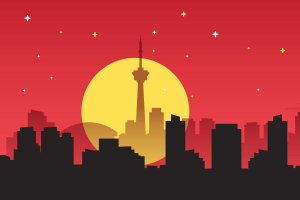 This week (10-17 January 2023) was outstanding for the Provincial Nominee Programs (PNPs) of Canada. This week PNPs invited about 2,320 immigration candidates to apply for the provincial nomination for Canadian PR (Permanent Resident) Visa.
The key provinces, i.e. Ontario, Manitoba, and British Columbia opened their PNP Draws this week to invite the candidates. Take a look at the key PNP invitation rounds this week.
British Columbia PNP Draw on 17 January 2023
British Columbia conducted the latest draw of the British Columbia Provincial Nominee Program (BC PNP) on 17 January 2023
In this invitation round, BC PNP has invited nearly 192 candidates to apply for the provincial nomination
British Columbia conducted General Draw (Tech Occupations) & Targeted draws (for healthcare, etc.)
Ontario PNP Draws for skilled trades & Foreign Worker stream
Ontario released the results of opening OINP draws of the year held on 10 and 13 January 2023
On 13 January, Ontario held the targeted draw for Express Entry- skilled trades stream to invite 1,252 candidates
On 10 January, OINP conducted two separate targeted draws for Employer Job Offer: Foreign Worker stream inviting total of 404 candidates
Manitoba Held the first MPNP draw of the year
Manitoba opened the first Manitoba Provincial Nominee Program (MPNP) draw of 2023 on 12 January.
In this EOI based draw, Manitoba has issued total of 322 Letters of Advice (LAAs) to apply for provincial nomination
Skilled Workers overseas stream of MPNP received 20 invitations this time around.
British Columbia PNP draw invited Candidates
The latest targeted draws of  British Columbia PNP took place on 10 January 2023
This time around BC has issued about 150 Invitations to Apply (ITAs) for provincial nomination.
In these targeted draws, British Columbia invited candidates with experience in Tech, health care and other priority occupations
PNP draw results of past weeks
Find below the important PNP draw results from the past weeks:
Latest Saskatchewan PNP- Entrepreneur category draw
Saskatchewan, Canada conducted the EOI draw for the Entrepreneur category of the Saskatchewan Immigrant Nominee Program (SINP) on January 5, 2023
In this draw, SINP has issued an Invitation to Apply (ITA) to 50 suitable candidates interested in starting a Business in the Canadian province of Saskatchewan.
The EOI score range of the selected candidates was 80-130 points.
Alberta released the results of the Latest Alberta PNP Draw
Canadian province Alberta has released the details of the latest draw of the Alberta Advantage Immigration Program (AAIP) conducted on December 8, 2022
Total 129 candidates received NOIs (Notifications of Interest) to apply for a provincial nomination in this draw.
The Comprehensive Ranking System (CRS) score of the invited candidates was 305 CRS points or above.
Also read-
Saskatchewan invites 50 candidates in Latest SINP- Entrepreneur category draw
Second Express Entry draw of 2023 opens in just one week- IRCC invites 5,500 candidates again
IRCC conducts First Express Entry draw of 2023- Invites Record 5,500 candidates
Alberta released results of latest AAIP draw– CRS score requirement 305 points
To explore the latest Canadian Immigration news and updates, visit the Immigration News Section on Visas Avenue website.
To apply for immigration to Canada this year on PR (Permanent Residence) visa, you may call Visas Avenue Canada migration experts Toll-Free-Number- 78-18-000-777. Alternatively, you can drop us an e-mail at our e-mail id- info@visasavenue.com.