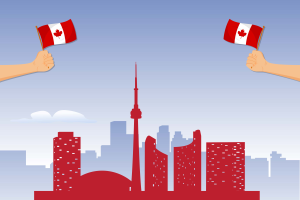 Pre-arrival settlement services play an important role in preparing the newcomers for success in Canada. They offer newcomers much needed information and support to make knowledgeable decisions about their new lives in Canada before arrival. Consequently, it helps them successfully switch into their communities and find work quicker.
Investment of nearly $12 million to S.U.C.C.E.S.S.
Mr. Harjit Sajjan, Minister of International Development and Minister responsible for the Pacific Economic Development Agency of Canada, on May 12, 2023 announced an investment of approximately $12 million to S.U.C.C.E.S.S. to help deliver essential pre-arrival services to new immigrants. The minister Sajjan announced the same on behalf of the Canadian Immigration Minister, Sean Fraser. This is part of whole settlement funding extensions that were announced a day before. Speaking about this major, Minister Fraser said,
"Providing services to newcomers before they arrive in Canada is critical to successful integration. These services help newcomers make decisions about the life they want to live in Canada as early as possible in their immigration journey and helps them contribute to the economy more quickly. The success of newcomers in Canada is because of the hard work and efforts of groups like S.U.C.C.E.S.S. Ensuring that early success is critical to our economy and ensuring long-term prosperity for Canada and its people."
Minister Sajjan visited S.U.C.C.E.S.S., which is one of 15 service providers that provide information, orientation, and referrals to newcomers. This group offers online and in-person services overseas to newcomers before they actually land in Canada, including details about the following:
Canadian workplace
Soft skills development
Employment counselling
Services personalized to refugees that help them prepare for jobs in Canada. 
Investments in pre-arrival services and establishments like S.U.C.C.E.S.S. are investments in the new immigrants and families joining Canada's varied communities, and help them grow while supporting economy of the maple leaf country.
Also read-
Australia to welcome 190,000 new immigrants in 2023-24- Skills stream Received most visa places
Substantial rise in immigration to Canada via Parents & Grandparents Program in January 2023
Quebec Arrima Draw issues 802 ITAs for permanent selection
Ontario held the Entrepreneur Stream draw of OINP on 12 May to invite candidates
To confirm latest Canada immigration updates and apply for visa in Canada this year through the best immigration program, you may get in touch with Visas Avenue certified and seasoned Immigration Advisor and expert on Toll-Free No. 78-18-000-777 or you can drop us an e-mail at info@visasavenue.com.