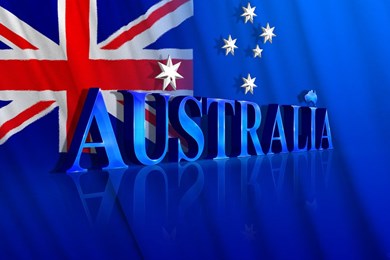 Migration Queensland has officially announced the start of its state nomination skilled migration program (2023-24) on September 5, 2023. The state has received relatively low allocation of 1,550 skilled nominations for this year and the absence of a BIIP allocation from the Department of Home Affairs, Australia the competition for Queensland's state-nominated program will be fierce.
State nomination skilled migration program (2023-24)
Migration Queensland plans to begin sending ITAs (Invitations to Apply) to selected applicants at the end of September 2023 and will continue to conduct invitation rounds at the conclusion of each month throughout the 2023-24 financial year. The monthly invitation quotas will be limited to maintain a stable and rightful rate of invitations throughout the program year.  
If you wish to apply for Queensland nomination, please first review the eligibility norms provided by both the Department of Home Affairs and Migration Queensland. If you meet all the eligibility requirements and wish to submit an Expression of Interest (EOI), you must create a completely new EOI in SkillSelect. Migration Queensland will entirely consider EOIs submitted on or after September 5, 2023; updated EOIs will not be taken into consideration.
Skilled workers living overseas
Migration Queensland nominates skilled migrants who are outside of Australia (offshore) under 2 visa subclasses:
The Skilled Nominated (Permanent) visa (subclass 190) – This visa is available for foreign skilled workers who wish to live and work in Queensland permanently, and;
The Skilled Work Regional (Provisional) visa (subclass 491) – This visa allows nominated skilled workers to live and work in regional Queensland for 5 years and is a pathway to permanent residency. 
Eligibility requirements
To be eligible for a Queensland nomination, you must fulfil both the Department of Home Affairs (DHA), Australia criteria and Migration Queensland criteria for your chosen visa category.
Home Affairs criteria requires you to:
have a points-test result of 65 or higher, inclusive of state nomination points;
have a positive skills assessment in your nominated occupation;
be under 45 years of age;
Fulfil the minimum English language requirement of Competent, unless a higher level is required by your assessing authority. 
Also read-
New Arrima Draw of Quebec has issued 1,433 invitations for permanent selection
Manitoba invites 558 candidates in new Occupation-specific and all-occupation MPNP draws
Canada to accept 15,000 complete applications for Parents and Grandparents Program (PGP)
Saskatchewan PNP held Entrepreneur EOI Selection draw on 7 September 2023
To know more and apply for relevant visa in Australia this year, you may contact Visas Avenue qualified and trusted Australia Migration Advisor and expert on Toll-Free No. 78-18-000-777 or you can drop us an e-mail at info@visasavenue.com.