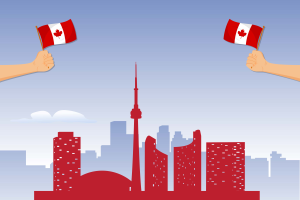 Nova Scotia, Canada conducted the two latest draws for NSNP (Nova Scotia Nominee Program) - Labour Market Priorities stream on October 7, 2021.The province has opened these draws after a long time. The first one was a job offer draw, while the second draw it conducted for the candidates with the occupation of carpenter (NOC 7271).
Find out more details about these latest draws of Nova Scotia PNP.
Nova Scotia PNP Draws on 7 October
On 7th October, the NSNP held the first draw to invite the candidates, who have a job offer from a Nova Scotia employer for full-time skilled work in Nova Scotia. Find below the criteria for the job offer draw. An applicant must:
have an employment offer from a Nova Scotia employer for full-time skilled work in the province of Nova Scotia that lasts for minimum1 year after applicant's permanent resident visa is issued (full-time means working year-round and at least 30 hours a week);
have one year of skilled work experience related to the job;
have a Canadian high school credential or equivalent;
prove language skills in English at CLB (Canadian Language Benchmark) 5; and
Apply no later than 11:59 p.m., November 6, 2021.
Documents required with application
Documents that an applicant require to submit with the application are as follows:
Copies of language tests
Proof of education
A job offer showing the following:

Title and duties of the position related to the job offer
Position NOC Code
Annual salary
Number of weekly hours
Duration of job offer
Address where you will work
Whether the position is unionized. If yes, attach a letter indicating union concurrence.
Also read- Best Canada PNPs to apply in 2021- Program, process and Requirements.
Eligibility Criteria for Carpenter draw
The NSNP held the second draw for the Carpenters. Find below the criteria of selection in this draw. An applicant must:
Have a primary occupation of Carpenter (NOC 7271)
Give a letters of reference from employers (format available in application guide), to show that they have two or more years of skilled trades experience as a carpenter. (Self-employed individuals must provide documentation from third parties showing the service provided along with payment details. (Note: Self-declared main duties or affidavits are not acceptable evidence of work experience.)
Have a CLB score of 5 or higher in English in all language abilities as showed by providing your results from a language test approved by IRCC
Apply no later than 11:59 p.m., Nov. 6, 2021.
NSNP- Labour Market Priorities stream
The NSNP- Labour Market Priorities stream choose the candidates from the federal Express Entry system, who fulfil provincial labour market needs to apply for nomination. Only applicants, who get a LOI (Letter of Interest) from the Nova Scotia Office of Immigration,can apply.
To get more details or to apply for Canadian PR (Permanent Residence) visa this year through most appropriate Provincial Nominee Program (PNP), you may contact Visas Avenue Canada immigration expert on Toll-Free-Number- 78-18-000-777. Alternatively, you can drop us an e-mail at info@visasavenue.com.