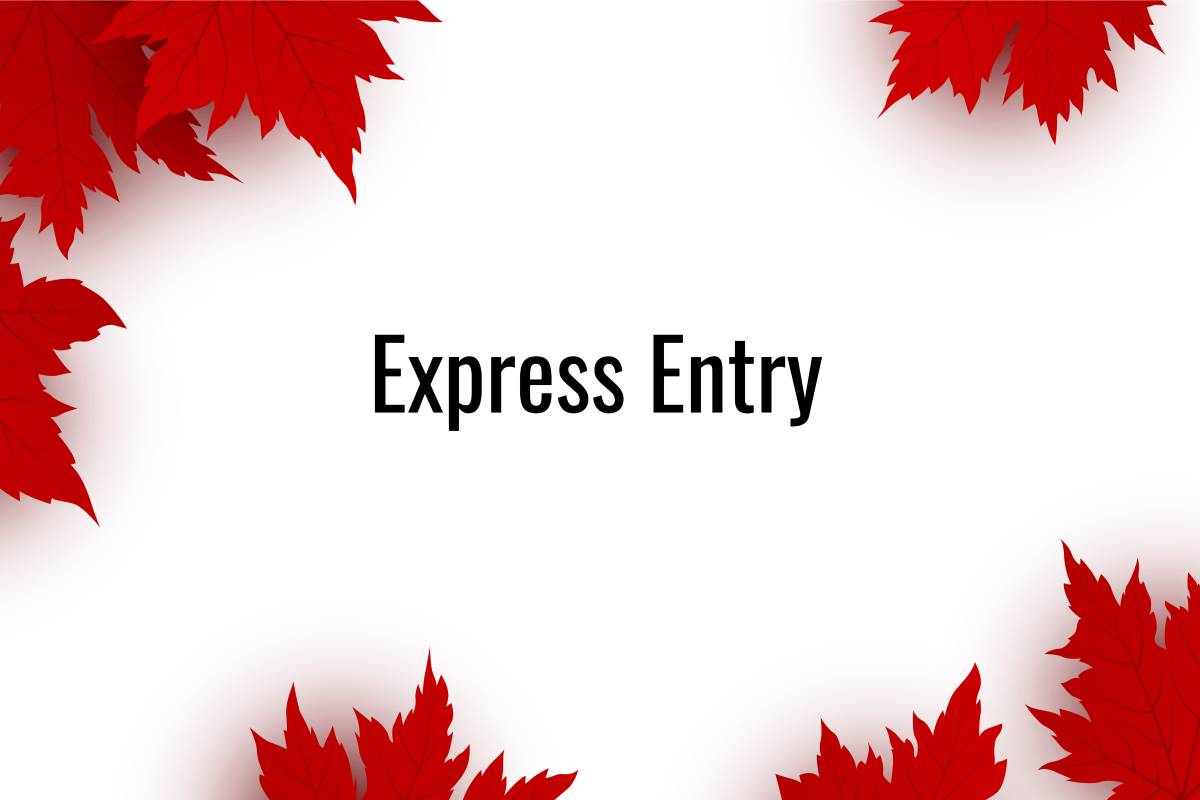 The IRCC (Immigration Refugees, and Citizenship Canada) held the latest draw of federal  Express Entry System on April 27, 2022 to issue 829 Invitations to Apply (ITAs) for Canadian PR (Permanent Resident) Visa. This is second Express Entry draw this month and 9th draw overall this year. The Canadian government has recently announced to resume the FSW, CEC, and FST category draws in early July 2022. Find out more about this draw. 
Express Entry draw results 27 April 
In this latest draw, the IRCC (Immigration Refugees and Citizenship Canada) has issued total 829 invitations to the Express entry candidates with provincial nomination. The Comprehensive Ranking System (CRS) score requirement in this draw was 772 points, considering the 600 additional points of the invited PNP category candidates. 
Express Entry Draw on 27 April 2022
| | | | | |
| --- | --- | --- | --- | --- |
| Date | EE Category | No. of ITAs | Minimum CRS Score Requirement | Tie-breaking rule |
| April 27, 2022 | Only for PNP Candidates | 829 | 772 | March 24,2022 at 8:00:50 UTC |
Click here to see the complete list of Express Entry draws until date 
FSW Category draws to resume in July 2022 
In a recent announcement Canadian immigration minister, Sean Fraser has confirmed that the IRCC will resume conducting the FSW, CEC and FST category draws in early July this year. This is a massive news for the FSW (Federal Skilled Worker) category candidates in particular who are waiting eagerly waiting for the all-program draws of EE system.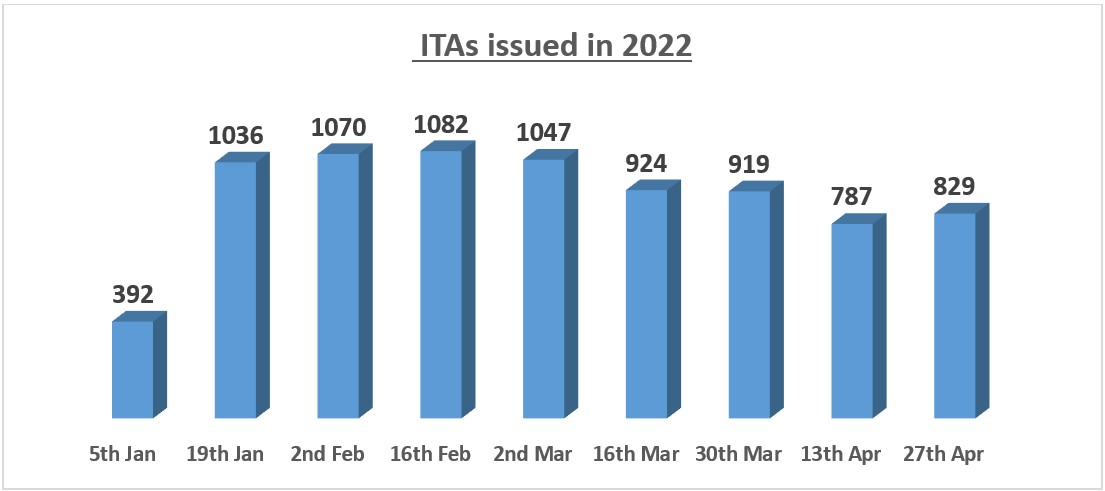 Also read- Which is the easiest PNP to apply for Canada PR visa this year
Therefore, if you have not applied for Canadian PR visa yet, this is high time to prepare your application and register your profile in the fastest EE system of Canada.
If you need trusted immigration assistance, you may contact Visas Avenue Canada Migration Expert on Toll-Free No. 78-18-000-777 or send us an e-mail at info@visasavenue.com. Visas Avenue is a prominent Immigration Advisory Service associated with CICC member.