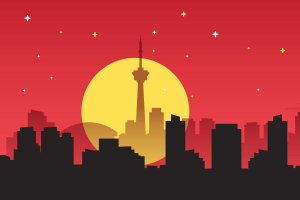 The key Atlantic province of Canada, i.e. Prince Edward Island has Prince Edward Island Provincial Nominee Program (PEI PNP) draw schedule for the year 2022. The PEI PNP is the only Canadian Provincial Nominee Program (PNP) that reveals its PP draw schedule at the start of the year and diligently follow the same unless there is any unexpected hitch, as it was back in 2020 due to the global pandemic.
PEI PNP draw schedule for 2022
Prince Edward Island assess the submitted EOI (Expression of Interest) system regularly and invite eligible candidates to apply to the PEI Provincial Nominee Program every month.
In 2022, the Prince Edward Island is likely to hold 12 monthly draws for Prince Edward Island Provincial Nominee Program (PEI PNP). As usual, these draws will invite the candidates to apply for provincial nomination under three key immigration categories, i.e.
Express Entry,
Labour Impact and
Business Impact.
The first draw of the year will open this month, i.e. on 20 January 2022. Find below the projected PEI PNP draw schedule for 2022:
January 20, 2022
February 17, 2022
March 17, 2022
April 21, 2022
May 19, 2022
June 16, 2022
July 21, 2022
August 18, 2022
September 15, 2022
October 20, 2022
November 17, 2022
December 15, 2022
Note: The PEI Office of Immigration reserves the right to change/revise the schedule as per the program requirements.
Also read- Best Canada PNPs to apply in 2022- Program, process and Requirements.
PEI PNP Main categories
Through its PNP, Prince Edward Island nominate the skilled and talented people for Canadian Permanent Resident (PR) visa. Receiving the PNP nomination helps the applicants obtain Canada PR visa. The Prince Edward Island invite the candidates under three main categories, i.e.
Express Entry category is linked with federal Express Entry System of Canada. Hence, to get invitation under this category, you must have profile in the EE system, from where the province will send you notification to apply.
Labour Impact - The Labour Impact Category is for overseas citizens who have a valid employment offer in the province of PEI, and have support from their employer.
Business Impact- Under this category, the PEI often issue the invitations under the Work Permit Stream, which is for overseas entrepreneurs who intent to own and run a business in the PEI.
To confirm your eligibility and apply for most appropriate Provincial Nominee Program (PNP) this year, you may contact Visas Avenue Canada migration expert on Toll-Free No. 78-18-000-777 or you can drop us an e-mail at info@visasavenue.com.