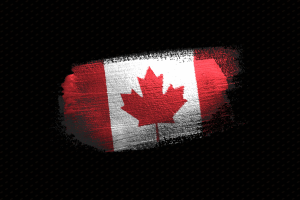 Ontario has announced to re-open one of its In-Demand Skills Stream with effect from July 6, 2020. The changes in the Employer Job Offer: In-Demand Skills Stream are being done, as per the recent amendment in the Ontario Immigration Act, 2015.
Presently, the In-Demand Skills Stream is currently closed for the new applications; however, it will re-open on the sixth of this month.
New applications for the Employer Job Offer: In-Demand Skills Stream
From 6th July 2020 the processing of new applications for the Employer Job Offer: In-Demand Skills Stream (in-demand skills category under the regulations) will begin. However, it will now be done as per the selection parameters mentioned in Ontario Regulation 422/17 (General) as amended on 1st July 2020. The amendments in the selection criteria have been designed to improve the responsiveness to program primacies and regional employer needs.
Also read- Ontario immigration programs, process, and requirements
Key Amendments in the Selection Criteria Find below the key amendments:
Expand Occupations- Expand the eligible occupations for Employer Job Offer: In-Demand Skills Stream by adding 13 new manufacturing-related NOC codes for employment positions situated outside of the Greater Toronto Area (GTA) only (i.e. work or report to work outside the GTA).
This particular OINP stream supports employers facing labor shortages in specific in-demand occupations, i.e. agriculture, construction, and other low-to-semi-skilled NOC C or D occupations
The 13 Extra NOCs are:

9411 - Machine operators, mineral and metal processing
9416 - Metalworking and forging machine operators
9417 - Machining tool operators
9418 - Other metal products machine operators
9421 - Chemical plant machine operators
9422 - Plastics processing machine operators
9437 - Woodworking machine operators
9446 - Industrial sewing machine operators
9461 - Process control and machine operators, food, beverage, and associated products processing
9523 - Electronics assemblers, fabricators, inspectors and testers
9526 - Mechanical assemblers and inspectors
9536 - Industrial painters, coaters and metal finishing process operators
9537 - Other products assemblers, finishers and inspectors

Eliminate the settlement funds requirement for In-Demand Skills Stream applicants
Employer Job Offer: In-Demand Skills Stream
This particular Stream is an immigration stream under the OINP (Ontario Immigrant Nominee Program). It provides overseas workers with a job offer in specific in-demand occupations, such as in agriculture, construction, trucking or personal support work, the chance to apply for PR, permanently live and work in Ontario. Employer Job Offer: In-Demand Skills Stream is open to overseas workers in and outside Canada. You need to apply online to be nominated for Canadian PR by the Ontario government.
Eligibility requirement
Find below the key requirement to apply in this OINP stream:
Applicant need to have acquired a full-time and permanent job offer
The job needs to be in an eligible occupation inside or outside of the GTA.
The job needs to fall under one of the below mentioned NOC skill level C or D codes:

NOC 3413 - nurse aides, orderlies, and patient service associates
NOC 4412 - home support workers and related occupations, excluding housekeepers
NOC 7441 - residential and commercial installers and servicers
NOC 7511 - transport truck drivers
NOC 7521 - heavy equipment operators (except crane)
NOC 7611 - construction trades helpers and laborers
NOC 8431 - general farmworkers
NOC 8432 - nursery and greenhouse workers
NOC 8611 - harvesting laborers
NOC 9462 - industrial butchers and meat cutters, poultry preparers and related worker
Express Entry- HCP stream of OINP
The Express Entry - Human Capital priorities stream is one of the most popular streams of OINP. Every year a vast number of people apply for this stream to get a nomination for Canada PR from the province of Ontario, Canada.
To confirm your eligibility and apply in the best PNP stream to get Canada PR approval this year, you may call qualified immigration experts at Visas Avenue on Toll-Free No. 78-18-000-777 or fill the Free Assessment form to get a call back from the expert.