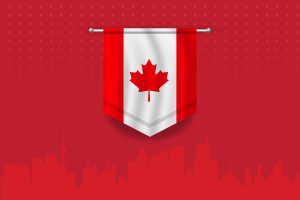 Newly announced AIP (Atlantic Immigration Program) will start accepting applications with effect from March 6, 2022. As per the recent announcement from Immigration Refugees and Citizenship Canada (IRCC), the new AIP is a permanent program, which has replaced the old Atlantic Immigration Pilot Programs (AIPP).
Although, the old AIPP has closed on December 31, 2021 with the expiration of the pilot bilateral agreements, however it will continue accepting pilot applications until March 5, 2022, as the Ministerial Instructions will expire on 5th March only. The processing is likely to continue beyond this date, if the complete applications keep coming until March 5, 2022.
Also Read- Atlantic Immigration Pilot (AIPP) to become Permanent w.e.f. January 1, 2022
New AIP (Atlantic Immigration Program)
The Atlantic Immigration Program (AIP) will begin accepting the applications from March 6, 2022. It should assess the candidates against the pass and fail selection parameters (mentioned below), as per the information and documents given in the application. The candidates need to fulfil all of the below criteria to be approved.
Who can apply?
The candidates, who are eligible to apply, are those foreign citizens, who have the capability to economically establish in Atlantic Canada, willing to reside in a province in the Atlantic region, and who fulfil the entire pass or fail criteria given below:
Provincial endorsement;
minimum qualification requirements;
minimum language ability requirements;
minimum work experience in a qualifying occupation within the three years before the date of application comprising: the employment requirements appropriate for the occupation identified in the job offer, as listed in the National Occupation Classification (NOC) description;
minimum job offer requirements 
Also read- How to immigrate to Canada in 2022- Find out key pathways and process
How to submit application
The candidates applying for Canadian permanent residence (PR) visa under the Atlantic Immigration Pilot programs need to submit application online or on paper to the Centralized Intake Office (CIO) – Sydney.
To confirm further details or to check your eligibility for most appropriate immigration program to apply for Canadian Permanent Resident (PR) visa in 2022, you may call Visas Avenue Canada Immigration Expert on Toll-Free No. 78-18-000-777 or you can drop us an e-mail at info@visasavenue.com.