Visas Avenue Associated ICCRC member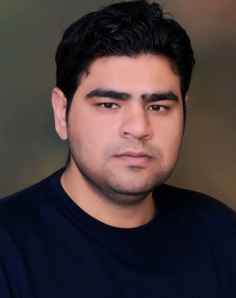 (RCIC No. – R508662)
Mr. Mohit Ghai is associated with Visas Avenue as registered ICCRC Member. He represents every case of Visas Avenue in IRCC as a Regulated Canadian Immigration Consultant (RCIC). Mr. Ghai is also the Commissioner for oaths – (Quebec), Canada- License No – #201222.
You can check the RCIC info or registration details of Mr. Ghai, through the link given below, by entering the mentioned RCIC No. – R508662:
https://college-ic.ca/protecting-the-public/find-an-immigration-consultant
As an ICCRC Member (RCIC – R508662), he has an authorization to offer assistance on various Canadian immigration programs and visa categories, i.e. Family Sponsorship, Skilled Visa Under Express entry, Visitor Visa, Study Visa, Provincial Nominee Programme (MPNP Program, Saskatchewan Program etc.)
Note: - The CICC (College of Immigration and Citizenship Consultants) is now the new regulator for immigration consultant in Canada. It has replaced the ICCRC (Immigration Consultants of Canada Regulatory Council) as the official regulator for immigration and citizenship consultants across Canada w.e.f. November 23, 2021.
Who is an ICCRC Agent?
A Regulated Canadian Immigration Consultant (RCIC) is an authorized immigration and citizenship representative, who is hired to evaluate your Visa application and submit it on your behalf.
The Immigration Consultants of Canada Regulatory Council (ICCRC) is a non-profit organization appointed by the Government of Canada to regulate the immigration consulting profession and safeguard consumer interests.
Every name on the ICCRC Membership List is a member in good standing of ICCRC, known as a Regulated Canadian Immigration Consultant (RCIC), or is an (Authorized) Agent affiliated with an RCIC. The Immigration Refugees and Citizenship Canada (IRCC) recognize them as Authorized Representatives.
Hence, in simple words, an ICCRC member is authorized by the Canadian government to represent your case, when you apply for immigration to Canada under a relevant visa category.
Why should we hire an ICCRC Agent for immigration to Canada?
If an ICCRC's registered, consultant represents your case clearly and concisely, making the whole immigration process simple, precise and expedite. Although the Canada immigration permanent residency process looks straightforward, if you apply for a Canadian visa without any experience or expertise, you can make some unforced errors, leading to unpleasant results received on your application.
For instance, submission of an obsolete/incorrect form, erroneously checked field or box, wrong selection of visa program or category, can result in endless delay or refusal of the application in the worst scenario. Starting over the application can make things difficult, as your eligibility status may change after the gap of a few weeks or months.
Hence, to avoid such issues, you must hire a registered Canada immigration consultant. An authorized or Regulated Immigration Consultant is well qualified and experienced to deal with all possible visa application scenarios. He is well equipped to represent your case. They are well trained and thorough with the latest Canada immigration rules, guidelines, and policies, which enhance the success chances of your visa application.
As an applicant of Canada PR, you should not take a chance with your application, and hence, hire a Regulated Canadian Immigration Consultant (RCIC) to represent your case correctly. A precise, error-free and all-encompassing visa application, addressing all requisite, results in faster approval of visa application.
For a further query regarding Canada immigration process or significance of hiring an ICCRC immigration agent for the same, you may drop an email to info@visasavenue.com. You may also contact Visas Avenue certified Canada immigration experts on Toll-Free Number- 78-18-000-777.