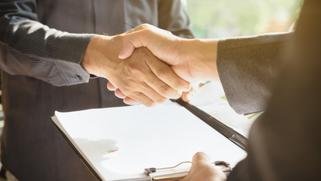 Last week, India and Australia signed a migration and mobility partnership pact to open up prospects for students, academic researchers and business persons. As per this new scheme, with effect from 1 July 2023, Indian graduates studying in Australian tertiary institutions on a student visa will now be able to apply to work without visa sponsorship for up to 8 years. Find out more.
New scheme for temporary visas
As per the new measure, a new pilot program, i.e. Mobility Arrangement for Talented Early-professionals Scheme (MATES) will be included with an annual limit of 3000 places for 4 years.
The MATES will offer a new mobility pathway for new job professionals with some skills, and Indian graduates will be prioritized to work and live for up to two years in Australia.
New Aussie work visas
As per reports the primary list of eligible qualifications includes engineering, renewable energy, ICT, mining, artificial intelligence, AgriTech, and FinTech. Additional areas will be included later. Australia announced to reform its immigration system in April 2023 in order to invite more number of highly skilled workers in Australia and offer them Permanent Resident (PR) Visa.
Australia need High-skilled professionals
As per federal Labour government, the modification in the points test may happen to classify the right professionals with desired skill sets for economic requirement of growth and development in Australia. Also, as per the government, the visa processing will be faster and easier for high-skilled workers.
On the other hand some key measures may be taken for to retain foreign students. The applicants with Temporary visas (earlier not allowed PR opportunities) will be granted consent by the end of 2023.
Also read-
Australia held SkillSelect & Canberra Matrix Invitation Round on 25 May 2023
Great news! The IRCC has recently introduced new selection categories for Express Entry
New initiatives to improve family reunions were announced
Attention engineers! No Canadian work experience is needed for Ontario engineering jobs. Apply now and start your dream career!
To check your eligibility and apply for relevant visa in Australia this year, you may get in touch with Australia migration expert at Visas Avenue on Toll-Free No. 78-18-000-777 or you can drop us an e-mail at info@visasavenue.com.