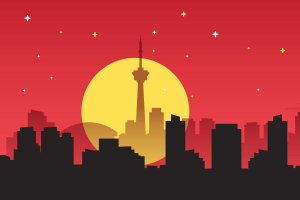 Heavy equipment operators are now eligible to apply for Canada PR visa through Express Entry's Federal Skilled Worker Program (FSWP). Immigration, Refugees and Citizenship Canada (IRCC) added a total of 16 new jobs to its list of eligible occupations and NOC 73400 Heavy equipment operators is a part of that list.
Heavy equipment operators are high in-demand in Canada and are those workers who are employed by construction companies, public works departments, heavy equipment contractors, etc. for operating heavy equipment-
used in the construction and maintenance of bridges, roads, airports, oil and gas pipelines, buildings, tunnels, and other structures
used in surface mining and quarrying activities
used in material handling
Refer the complete list of newly-added eligible occupations under the FSW:
NOC 13102 Payroll administrators
NOC 33100 Dental assistants and dental laboratory assistants
NOC 33102 Nurse aides, orderlies and patient service associates
NOC 33103 Pharmacy technical assistants and pharmacy assistants
NOC 43100 Elementary and secondary school teacher assistants
NOC 43200 Sheriffs and bailiffs
NOC 43201 Correctional service officers
NOC 43202 By-law enforcement and other regulatory officers
NOC 63211 Estheticians, electrologists and related occupations
NOC 73200 Residential and commercial installers and servicers
NOC 73202 Pest controllers and fumigators
NOC 73209 Other repairers and servicers
NOC 73300 Transport truck drivers
NOC 73301 Bus drivers, subway operators and other transit operators
NOC 73400 Heavy equipment operators
NOC 93200 Aircraft assemblers and aircraft assembly inspectors
For more such Canada immigration updates or to apply for Canada PR visa in 2023, you may connect with our team of advisors at Visas Avenue on Toll-Free No. 78-18-000-777 or drop an email at info@visasavenue.com.