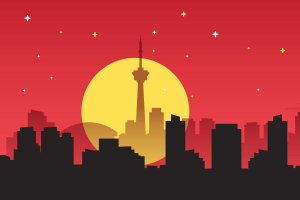 Canadian Immigration Minister Sean Fraser has announced on 17 March 2023 that international graduates with a just expired or expiring post-graduation work permit (PGWP) will qualify for an extra or extended work permit to stay longer and acquire added work experience for up to 18 months.
The PGWP Program allows foreign graduates to attain an open work permit to obtain valuable Canadian work experience. Speaking about the measure the minister said,
"We need to use every tool in our toolbox to support employers who continue to face challenges in hiring the workers they need to grow. At the same time, we're providing international graduates whose work permit is expiring or has expired with some additional time to stay in Canada to gain valuable work experience and potentially qualify to become a permanent resident."
With effect from April 6, 2023, new measures will allow PGWP holders who want to live longer to opt in to a facilitative process to extend their work permit and will allow Canada to hold Skilled talent. Find out some more crucial points.
Overseas nationals with already expired PGWP in 2023 and those who were eligible for the 2022 PGWP facilitative measure will also have the chance to apply for an extra 18-month work permit.
Those with expired work permits will be able to restore their status, even if they are beyond the 90-day restoration period, and will get an interim work authorization while expecting processing of their new work permit application.
PGWP Canada- an overview
Post-Graduation Work Permit (PGWP) is a type of work permit, which government of Canada issue to allow international students in Canada (i.e. who have completed a program of study at a Canadian DLI or Designated Learning Institution to work in Canada after graduation.
The Post-Graduation Work Permit Program (PGWPP) allows foreign students to acquire valuable Canadian work experience that can help them qualify for permanent residency (PR) in Canada through programs, i.e. the Canadian Experience Class (CEC) or Provincial Nominee Programs (PNPs).
Also read-
Ontario invites 615 candidates under French-Speaking Skilled Worker Stream in latest OINP Draw
IRCC conducts biggest all-program Express Entry draw ever to invite 7,000 candidates
Ontario invites 908 candidates in three different OINP draws opened for Employer job offer stream
Alberta drops CRS score to just 301 points in latest AAIP Draw
To confirm your eligibility for the right Canadian immigration program and move to Canada this year, you may call our Canada migration Expert at Visas Avenue on Toll-Free No. 78-18-000-777 or you can drop us an e-mail at info@visasavenue.com.