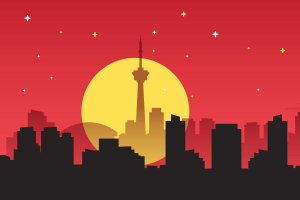 In the recent meet on July 28, 2022, the Forum of Ministers Responsible for Immigration (FMRI), contemplated opportunities for the future of immigration to Canada and initiatives to counter the pan-Canadian labour shortages.
The ministers discussed methods to maximize the efficiency of the immigration system to fulfil economic and regional requirements.
Canada considers improving of Immigration system
The key points discussed during the meet are as follows:
Enhancing provincial/territorial (PT) participation in the selection process and
Input into Express Entry modernization,
Avoiding replication,
Raising the allocations of the Provincial/Territorial Nominee Programs (PNPs) and
Providing timely multi-year allocations prior to March 31st, 2023.
Canadian ministers also had discussion regarding country's immigration response to the full-blown invasion of Ukraine and the humanitarian crisis in Afghanistan, federal-provincial/territorial (FPT) actions to interest immigrants to fulfil labour market and demographic requirements, and recent settlement and integration efforts.
Presenting his views in the meet, Sean Fraser, Minister of Immigration, Refugees and Citizenship said, "Immigration is key to addressing labour shortages across our country and I am excited about the productive discussions with the provinces and territories we've had here today.
As Canada continues to see increased demand of those seeking to live and work in Canada, our governments will continue to work together to ensure our immigration system can withstand the demand and meet the diverse needs of our clients.
Our collaborative efforts on immigration will help strengthen our post-COVID economic recovery in the short term, while continuing to contribute to local economies and communities in the long-term and bring the benefits of immigration from coast to coast to coast."
Canada to invite 431,645 new permanent residents this year and with the enhancement in the immigration system on cards, it's the high time to apply for Canadian PR (Permanent Resident) Visa.
To confirm your eligibility and apply for Canadian PR visa through a registered Immigration Advisor at Visas Avenue, you may call on Toll-Free-Number- 78-18-000-777. Alternatively, you can drop us an e-mail at info@visasavenue.com.