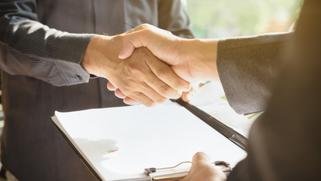 Records of Schengen Visas
The Schengen Visa Statistics report indicates that Germany is the nation with the highest number of Schengen visas issued for multiple entries in 2022. Statistics indicate that 90.6% of all visas issued by German visa centers and consulates were multiple entry visas. Thus, this allows the holder to enter and leave the country more than once.
Highlights: Germany issued 750,000 Schengen visas with multiple entries in 2022
German visa centres gave more than 90.6% of visas to Schengen countries in 2022.

There were 1,043,297 visas issued in total, of which Germany issued 817,307.

In 2022, Spain received 39.3%, and France received 40% more applications than Germany.

In 2022, nearly 2 million individuals applied for a Schengen visa to France.

Latvia, Lithuania, Iceland, and Finland had the lowest rejection rates.
Statistics regarding multiple entry visas
It is estimated that 1,043,297 visas were issued, of which German consulates and visa centers issued 817,307. Additionally, 817,307 visas were granted, of which 740,356 were multiple-entry visas. As a result, it is evident that in addition to its relatively low rejection rate, Germany has one of the highest visa issuance rates in the world.
It is interesting to note that countries near Germany, such as Estonia and Slovenia, issued an MEV rate of 81.3 and 81.6 per cent, respectively.
It has been reported that several countries with low MEV issuance in 2022 received more applications as compared to Germany. According to the data, Spain issued 39.3 per cent of multiple-entry visas, while France issued 40 per cent.
 France – the country of choice for Schengen visa applicants
A record 2 million Schengen visa applications were received from France in 2022, making it the most popular country for Schengen visa applicants. However, Spain was the second most popular Schengen country for short-term visa applications.
Below is a list of other countries with the highest share of MEVs:
Austria – 74.9% of 125,275

Italy – 73.8% of 629,223

Finland – 72.3% of 142,302
The following countries have issued a low number of MEVs:
Iceland – 5.8%

Norway – 33.6%

Sweden – 33.6%
Multiple entry visa rejection rate
The German government rejected 16.2 percent of total applications in 2022. On the other hand, European countries had an average rejection rate of 17.9 per cent.
In terms of rejection rate, these countries had the highest rejection rate:
France

Belgium

Sweden

Malta
Below are the countries with the lowest rejection rates:
Latvia

Lithuania

Iceland

Finland